Training slaves to serve Men
What is Gay slave Academy?
Gay slave Academy is
an online M4M slave training program
At the Academy we help submissive men deepen into consensual slavery, from any stage in their slave training — from complete newbie to Owned slave.
Real M/s

The Academy is run by real Masters & slaves. Our training programs are designed to support you in finding and succeeding at your role as a slave in a real Master/slave relationship. And yes, We road test all our trainings on Our own slaves first.
Real training
We use a variety of training techniques to prepare slaves for service to Men. Whether you're looking to find your Master, make more of your fantasies into reality, or just need help letting go of control, We are here to train you, slave.
Real easy
It's easy to get started. We have a free introduction to slave training. Sign up for it here:

What your slave brothers have said about GsA…
The Master who does the training has a captivating voice. It makes you comfortable and moves you very quickly into conditioning, making it easy to learn what it is to be a slave. He helps you release any stress. Gay slave Academy is perfect for building confidence, helping you develop the right mindset and getting you started — even if you don't have much experience!
i genuinely think this is some of the best slave training available! The Masters from Gay slave Academy who made this understand slave psychology so well. i've never felt more confident in my desire to be a slave. i know the training is reprogramming me and is making me an obedient slave. you won't regret listening to the Masters' work, Their programming is too powerful!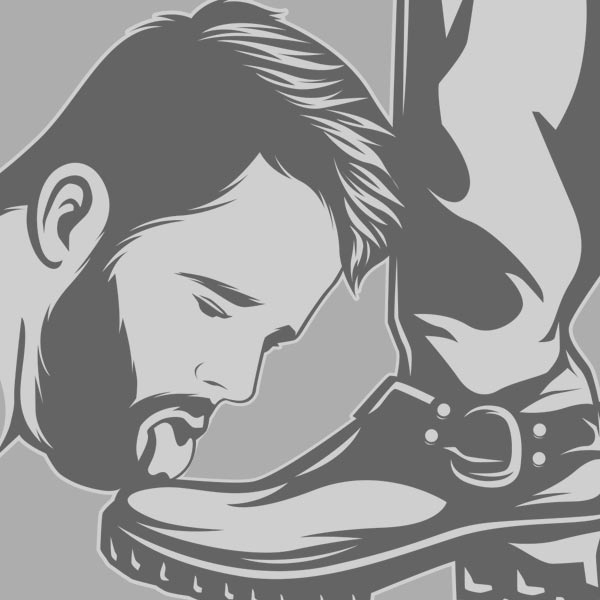 i enjoyed listening to Master's voice from Gay slave Academy...so calm and this Man knows what He talks about...now i feel myself more comfortable with who i am and now i'm sure about why i was born - i was born to serve Men..i was born to give Them happiness and enjoyment and entertain Them.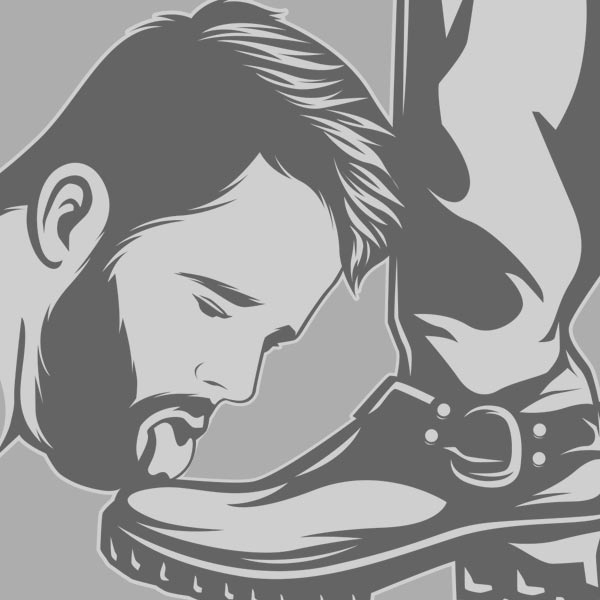 This is good training for any slave who wants to let that desire to serve come out. i am a slave from the top of my head to the soles of my feet so this training helped me to fall deeper into service. If you like serving real Men, licking their boots, taking their cock and you have never done that, then listen to this training file. It will deepen your desire to serve and you won't look back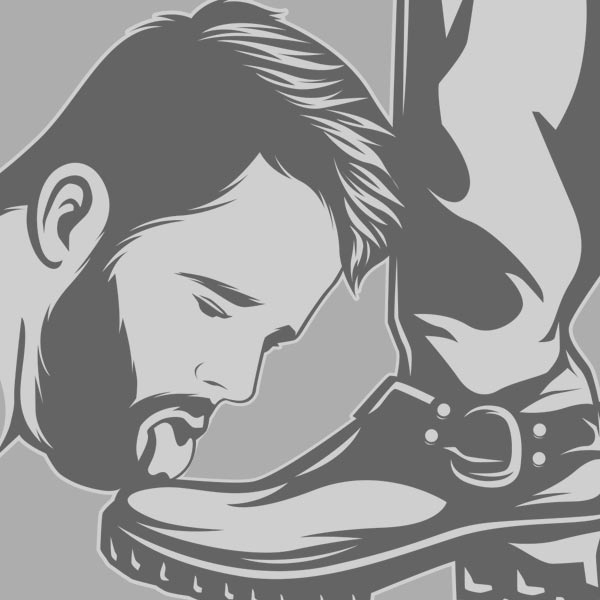 Well, i haven't finished the Gay slave Academy program yet, but it's interesting to say the least. i find the techniques that they are using useful to breakdown the mental walls/barriers we keep up on a daily basis. Just listening to the files as They tell you to, and before you know it, those ideas are planted in your mind. It only took two or three times before it really started to sink in.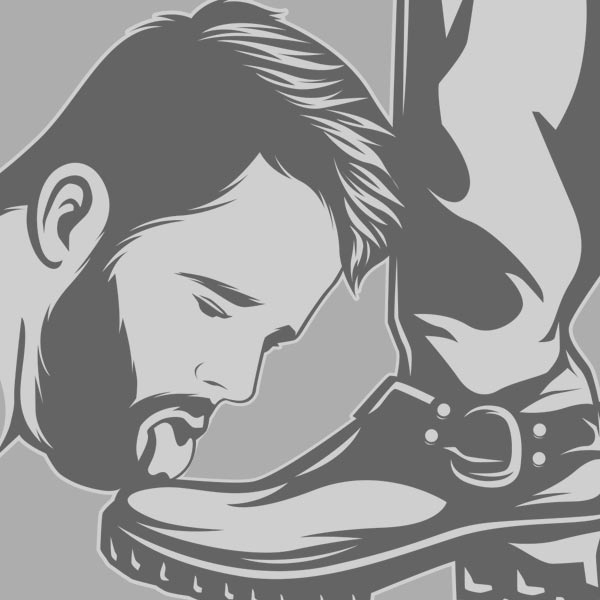 Gay slave Academy is probably one of the best programs i have found to not only train but reinforce conditioning and make you a better slave.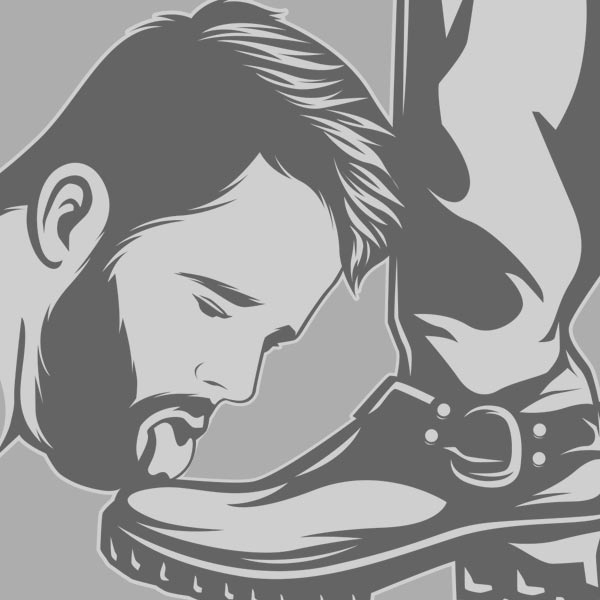 So before GsA i was really confused about being into slavery, but after first lesson i was happy about myself. i realized that i like men and i like to serve them. Also i have more confidence now then before. i can say that my life is more in peace. Before i took a first lesson on GsA, i was always talking too much and didn't listen enough. Now i have started listening and obeying. i feel great about myself. Thank you Masters.
i came in skeptical about online slave training. i'm still not sure how it works but thank You Master for making the first level very compelling. i've been listening to the audio at least 5 times daily now, and it feels comfortable. Master's voice — and the way the content is delivered — reassures me, makes me comfortable and stops me from judging. i am very keen to experience more of the training and to see myself growing into slavery. i want to become the calm and obedient slave kneeling at the feet of Master.
i love how the files from Gay slave Academy can be looped all night so my subconscious can fully absorb the programming . i wake up feeling very submissive and obedient. The files are relaxing and easy to follow. i am excited for more deeper programming.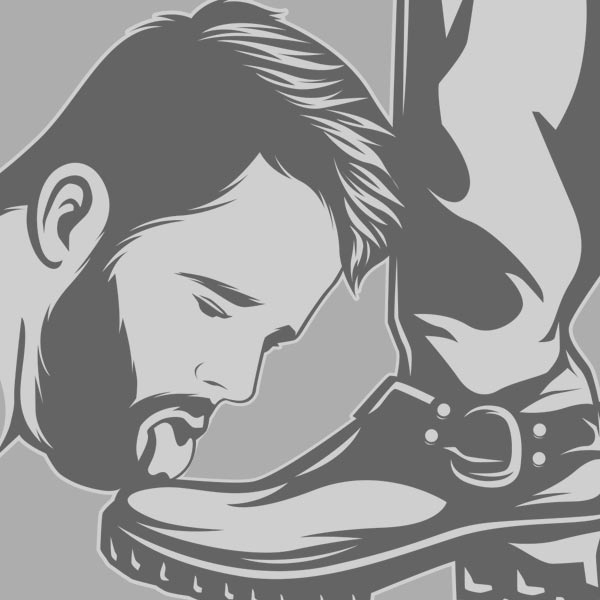 This slave enjoyed the slave training program from Gay slave Academy. It is a good start for slaves to understand how to be a good boy for his Master. Having each lesson build on each other is a great way to start out and build obedience. Specialized lessons would be great to see, like puppy slave, domestic service, feet service, etc. Thank you for providing a great service!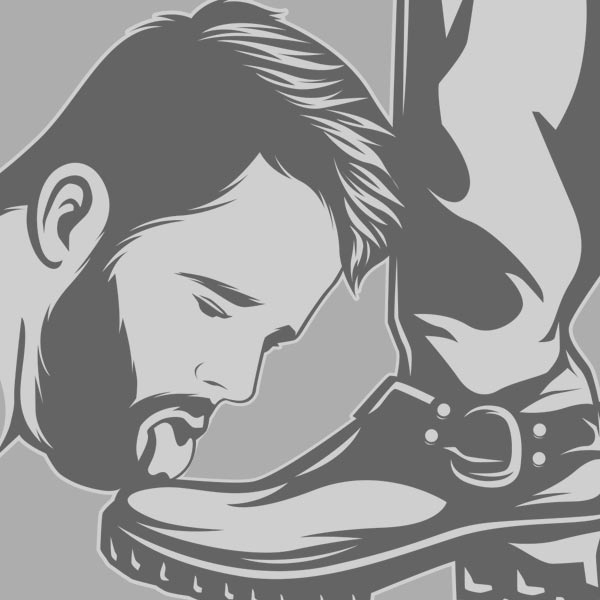 i love the whole training, i always feel guided, everything was explained clearly. i would highlight something about the training, it is the voice of the Master. At all times it made me feel calm, confident and secure. i am eager to continue unlocking lessons and improve my training, especially if i can continue to hear that voice.
Shifting its perspective from past/future orientation to the present has allowed it to be in the present more with its MASTER. HE is pleased with its training as Gay slave Academy has enhanced HIS enjoyment of HIS slave.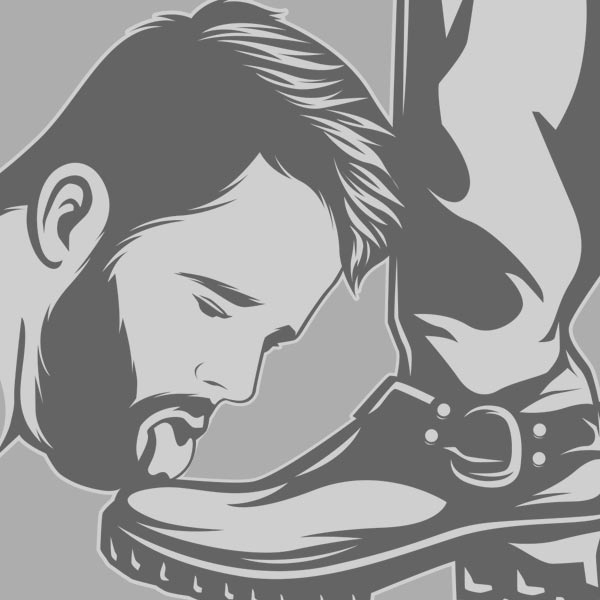 Made leaps and bound in improvement since i started listening to the training file - i wish to express my gratitude to GsA's dedication to help slaves better themselves.

There are so many things that have kept me spellbound, my slave friends. The Voice of the Dear Master is so impressive and admirable that It will certainly stay in your mind for a long time once you listen to Him. Besides, i've been continuously training into a total slave — it not only taught me the importance to obey and to serve Men, but also taught me to feel free to be myself — to be a slave. i have to thank The GsA for letting me find myself deep in my heart.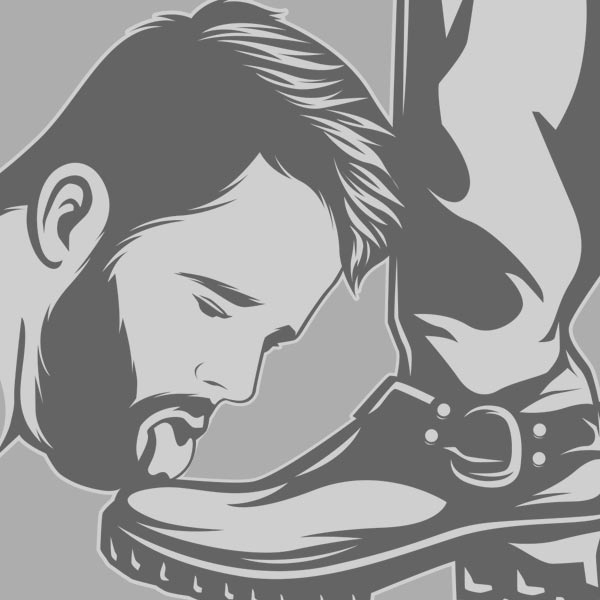 i have listened to the first audio recording several times and it made me so happy and full of purpose! It has been so enjoyable to submit to the wisdom of a training Master. I feel so clean inside, so excited! When i discovered that i was meant to be a slave, a huge weight was lifted from me. When i heard the words: "I own you", i was euphoric. It is OK to be a slave! This is my TRUE self and my best destiny. The Gay slave Academy has not only offered me validation, it has encouraged me to fulfill my dreams of submission. Hearing the Master's voice and watching the spiral is like a comforting hug from one i want to please and to serve. It is proving to be a great support, available whenever i feel the need to recharge.
Gay slave Academy offers a very interesting course. It takes you (by the leash) to your true self. And it does so in a respectful way, reinforcing your natural slavery, in order to serve Men correctly.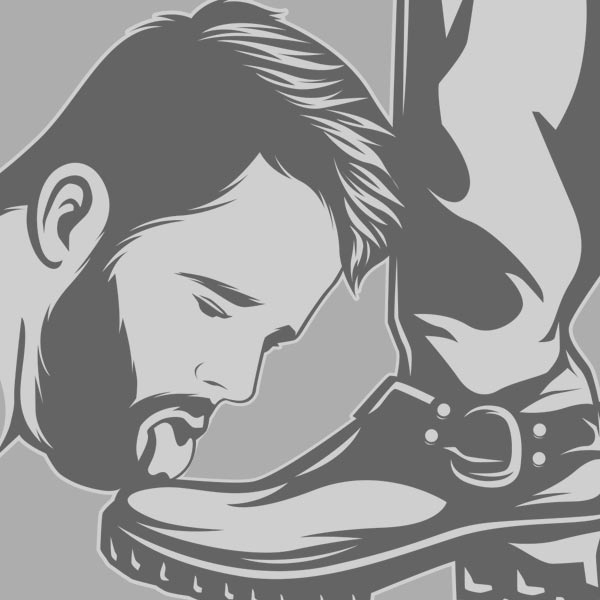 This slave was questioning whether slavery was the right direction for itself. Now slave realizes that slavery has always been the right direction, and slave has merely been postponing the inevitable. slave enjoyed training itself to Master's words for hours on end. Through training, The Gay slave Academy has alleviated much of slave's fears about slavery, and slave is more confident than ever of its place at the feet of Men. The only regret slave has is that it didn't start sooner.
i really enjoyed being trained by the Gay slave Academy. The experience was much more fulfilling and enriching than i would have imagined when i first downloaded the file. i really appreciate all the effort the Masters have put into creating The Gay slave Academy and would highly recommend any sub that is thinking of joining to sign up and explore their submissive nature fully under the guidance and direction of this training experience. It truly is the more you listen and commit to the training, the more it will open you up to the possibilities of being totally comfortable with slavery.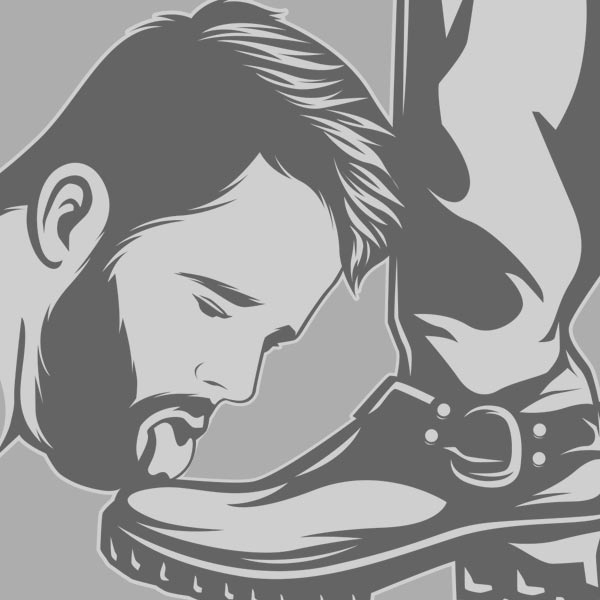 it loves training itself to be the best slave it can be. The Gay slave Academy training so far focuses on attitude rather than orders. It is so refreshing and enjoyable for it to learn and accept its place and role obeying Master. The training is helping it become more confident about who it is, helping it live in the moment and it is so excited to continue to go down this rabbit hole and learn more about itself and how it can be the best it can be. Thanks GsA for the opportunity!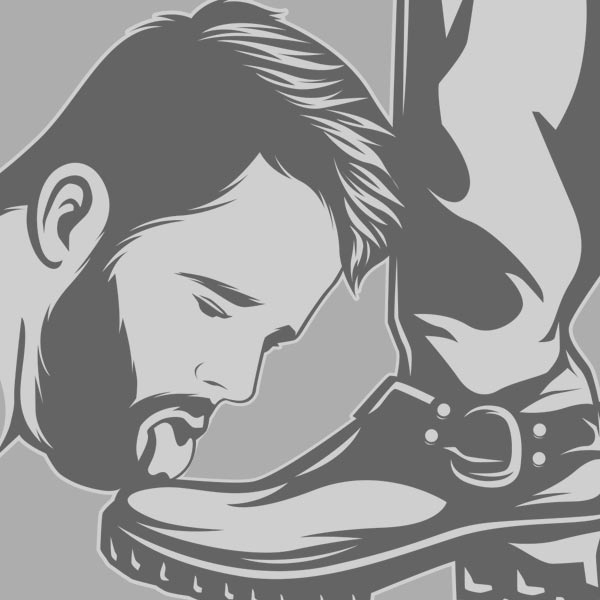 i really appreciated the training. Although i am owned as a slave already i see a complete different and deeper meaning in obeying my Master now. i am sure that i can serve my Master much better in the future. i hope there will be much more slave trainings coming soon. Thank You so much. i can only recommend the Gay slave Academy training program.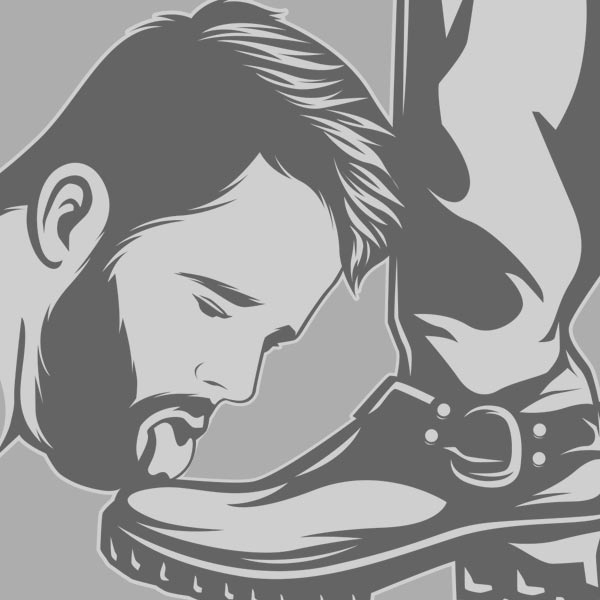 The content of Gay slave Academy is excellent, Master. It's a solid slave training and foundation with clear instructions starting with the great orientation. The training file is great and helps to intensify desires for service and push the slave deeper into submission. Master's soothing but firm and commanding voice is entrancing, perfect for lasting training. The incremental nature of the training also keeps the slave hungry for more and estabilishes a proper mindset of service for growth as a slave and to accede to Master's will. Thank you, Master!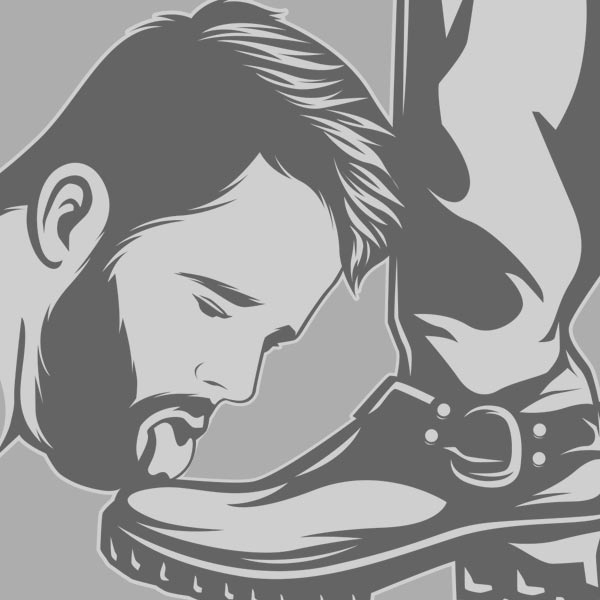 As a slave who just started his slave training i can only say that training at the Gay slave Academy is a really nice and refreshing experience. The initiation really helps you to better understand your role in life and accept it. A truly positive atmosphere that has a focus on making a better slave out of you! If you are serious about exploring your slave identity while perparing to become the best slave you can be for your (future) Master, you should definately enroll!
Excellent way to instruct true slaves thirsty to serve true Men. i could see that my slave condition is natural and that this prevails no matter how much society says to the contrary. Serving is a constant learning process. i thank all the Masters at Gay slave Academy who alone could have the ability to build this marvel of Mastery. THANK YOU SIR!!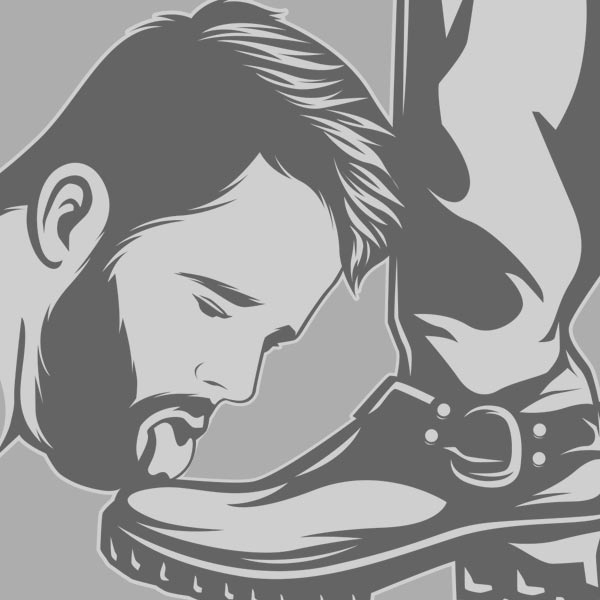 i've really enjoyed this experience. It's been so nice to focus on the positive and learn more about the right mindset. The files from Gay slave Academy are so good and easy to fit into daily life. It's great to be part of this community of people on the same journey, and take the next steps along the path. i am excited to see what happens next!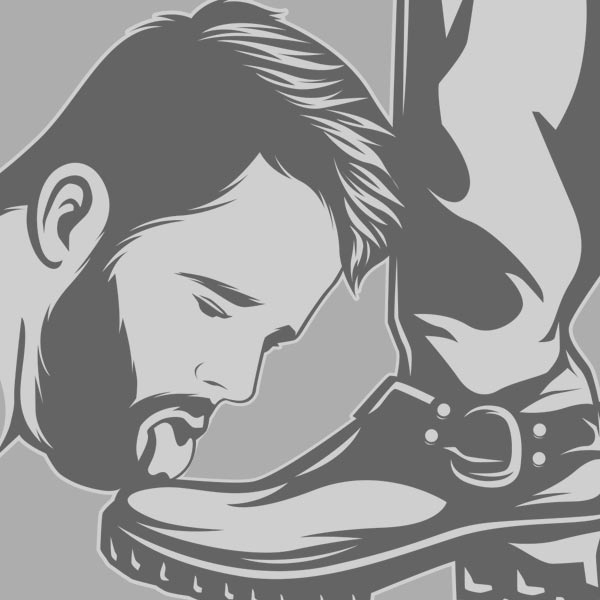 The Gay Slave Academy training is the best that i've ever come across. It's helped me understand and deepen my commitment to letting go of control and becoming a better slave. i don't know how any file could be better than this one.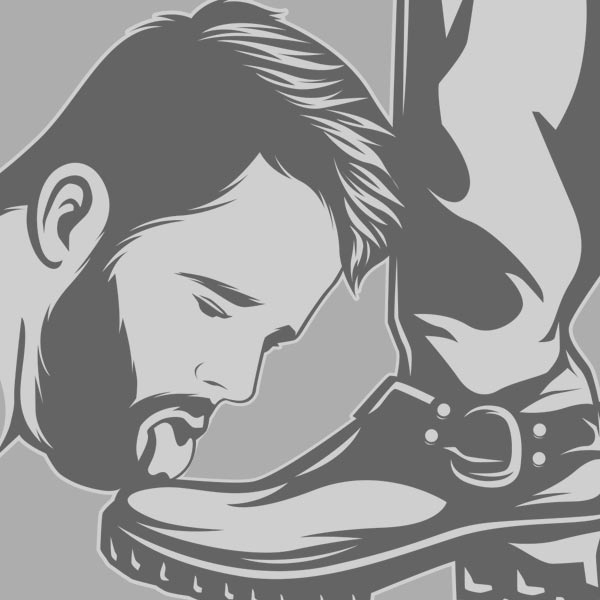 The process developed by Gay slave Academy is step by step and as it draws me in, i get a sense of positive reinforcement as i journey down the rabbit hole. The files feel good to listen to.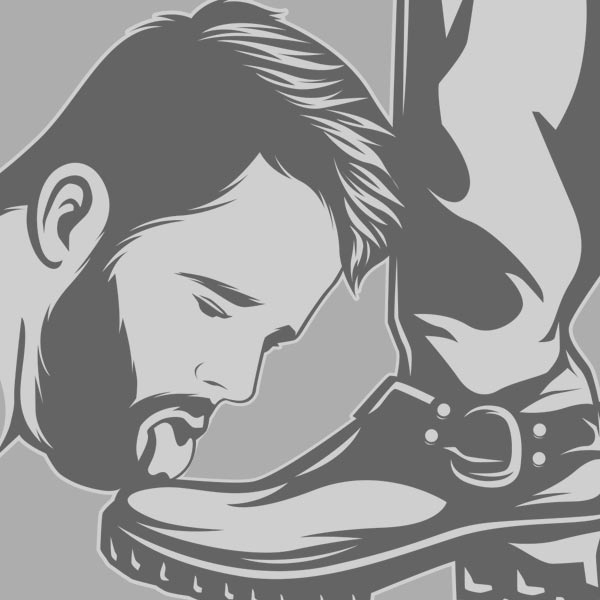 i have had an amazing time using GsA for the last few months. While i haven't found a Master yet, following along with the training has made me feel as if i was submitting to Master properly. i've felt a huge increase in my sex drive and response to dominant Men in my day to day life, feeling like i have come to grow as a sub and learn new experiences i wish to try when the oppurtunity presents itself to me.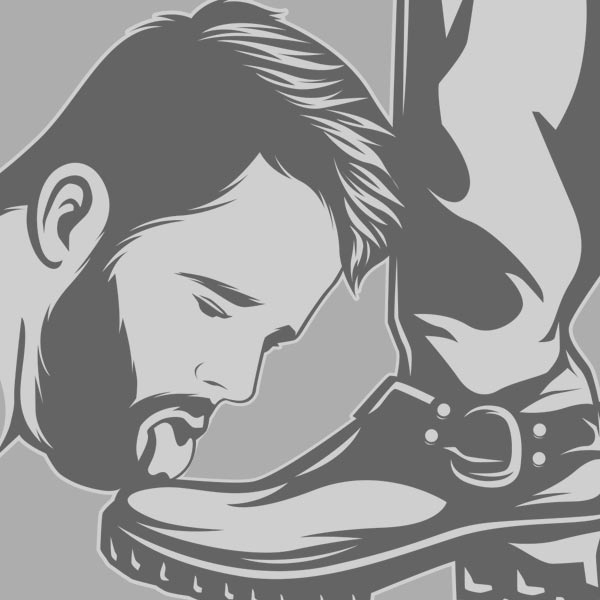 Gay slave Academy is helping all serious faggots to embrace their real purpose in life: improve real Men's lives. Thank You, Gay slave Academy, for helping this inferior failed male to become a better useful slave.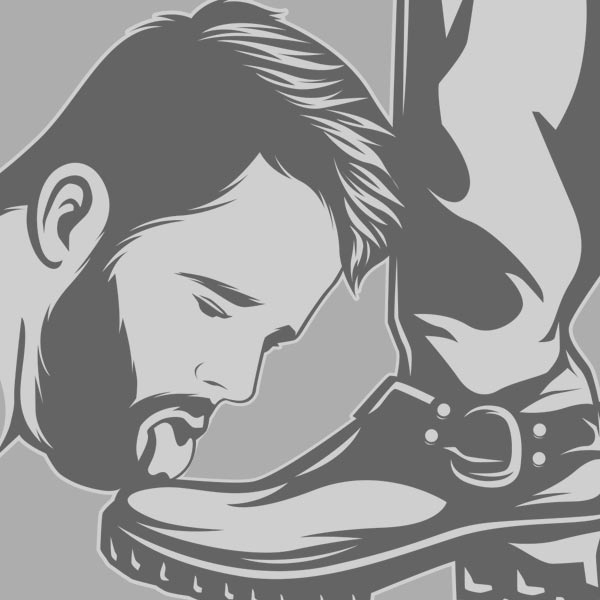 This is such a professionally done site! You can tell that the guys at GsA care about us slaves. The training file has helped it to let go of anxiety about the future and what slavery would look like and just be present with serving its MASTER in the moment. Thank you!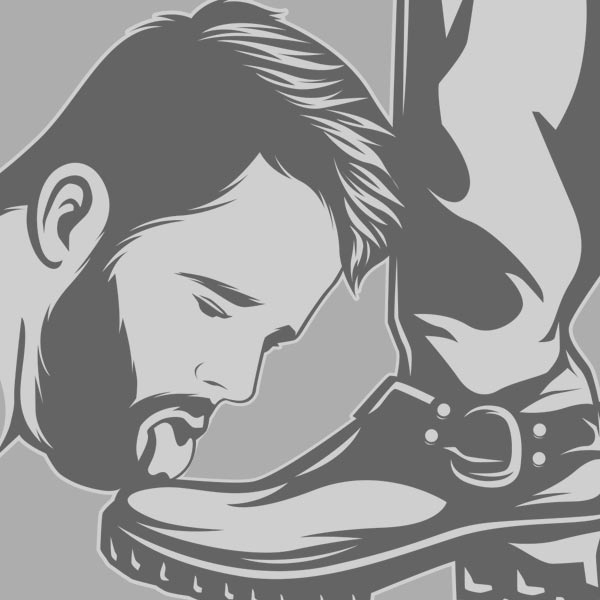 A one of a kind experience. You're not going to regret it, whether you are a new or are an experienced slave, this takes you to an understanding of your true nature, of what you really are and of what you were born to be: a slave. For me it was a ride of no return, being told what to do and let myself go with the tides of training.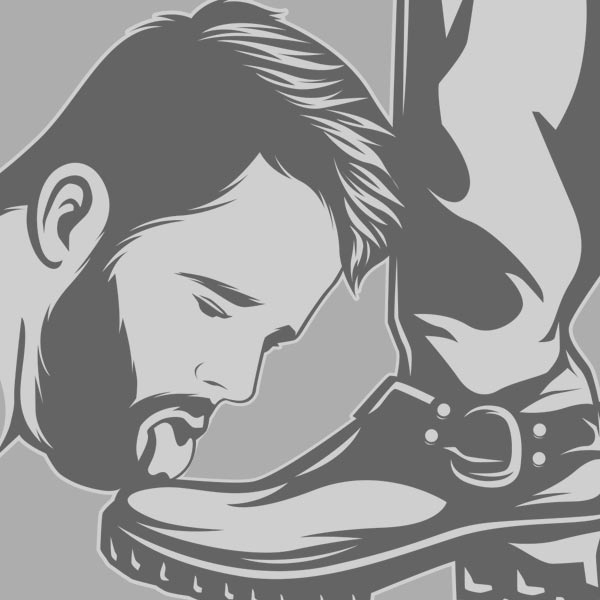 The slave training is well-structured, intelligent, beautifully voiced and leads you through one statement after another that you can't (or at least i couldn't) disagree with. i started out quite doubtful about whether this kind of training works. i now know it does - and it feels great. Also worth knowing that if you've got any questions or worries, the Men at GsA are really helpful.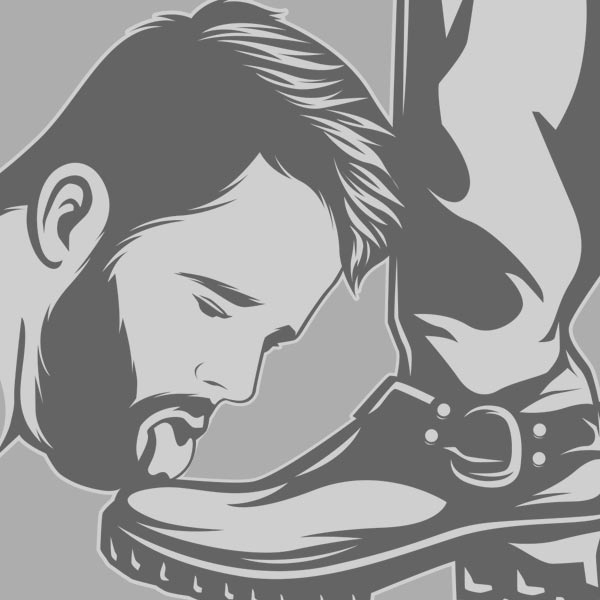 i didn't believe it could work. But after a week of intense training, i know who i really am. i am a slave who needs a Master to belong to as his property without compromise. i need a Master to guide me, to obey and to serve. i want to continue in GsA to be maximally prepared for my Master because it makes sense.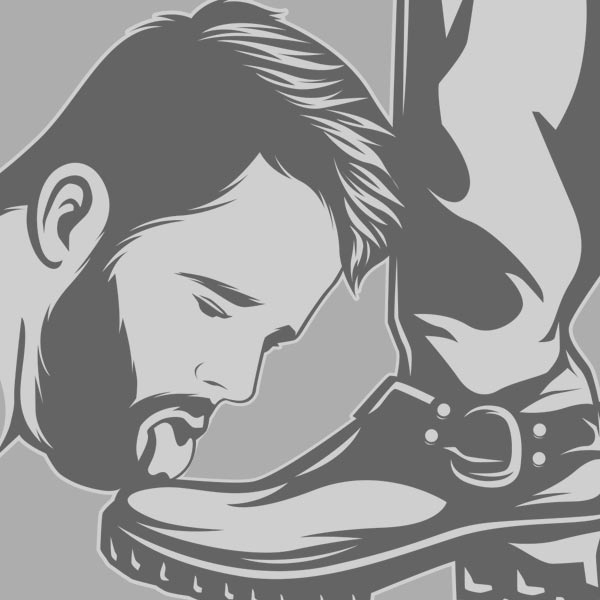 i really enjoyed listening to Master's voice at Gay slave Academy calmly teach me the basics instead of just insulting me. As much as i want to be used, i understand that good training comes with mastering the basics, so i'm grateful for Master's time.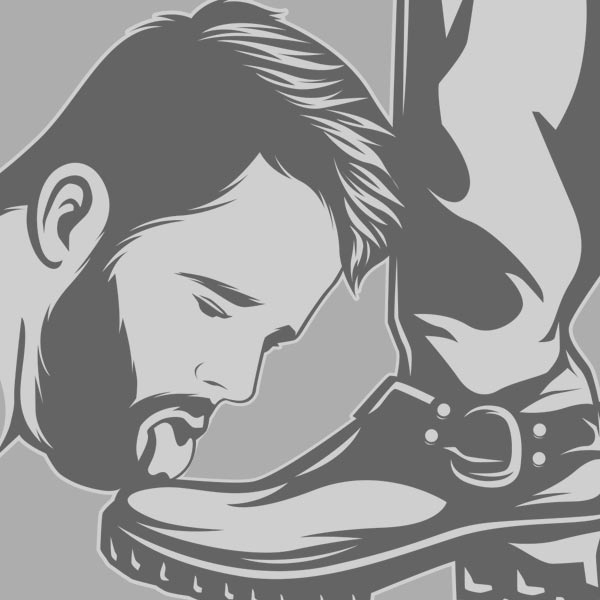 The entire training process is really easy to grasp and works wonders! It was amazing and surprisingly relaxing all the way. I urge other slaves to enroll themselves in Gay slave Academy! You won't regret it!
i signed up for the training, and i've been listening to the first training audio file for weeks. Definitely addicted to hearing the voice and soundscape and to obeying and listening more.
i was skeptical at first, as i've never been affected by audio files or seen results from them, but somehow this file is actually rewiring me in subtle and significant ways.
i also have found more enthusiasm for pursuing this journey to be a better dog, a better object, and a more useful, obedient, eager slave. Grateful to have found this Academy and it's training modules. i have a whole new outlook, and day by day have unlocked more insights into myself. Looking forward to going even deeper and learning more.
The more i listen, the more i know i'm a slave and need additional training from Gay slave Academy. i also feel good about my status and grow more confident all the time. Your training has helped confirm my slave status and deepened my desires and needs to submit and serve. i need more training and wish i could figure out how to get more. i'm still at the the sT0 level and crave deeper training.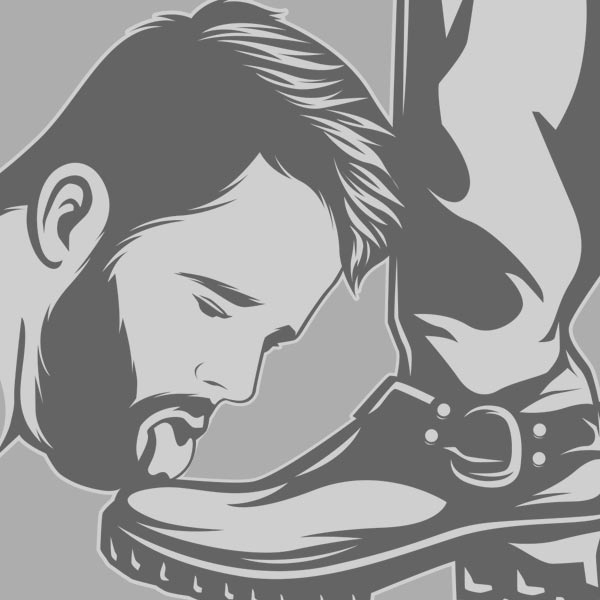 i think the thing i enjoy most about my experience with Gay slave Academy training was the moment i came to the realization that i truly am a slave. i no longer felt anxious about slavery and it was like the sun came out. From that moment i have only wanted to do what i can to do be a better slave for Master. i know that the Gay slave Academy will bring me to that place.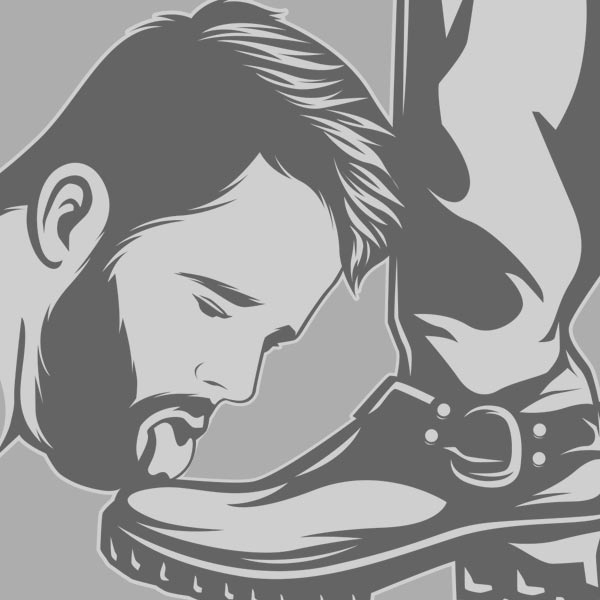 A feeling of release! Serving a real Man, just being submissive and obedient by the Gay slave Academy taking away the stress of thinking about things you can't change. After a week i've noticed how much pleasure i was feeling from pleasing and serving Men!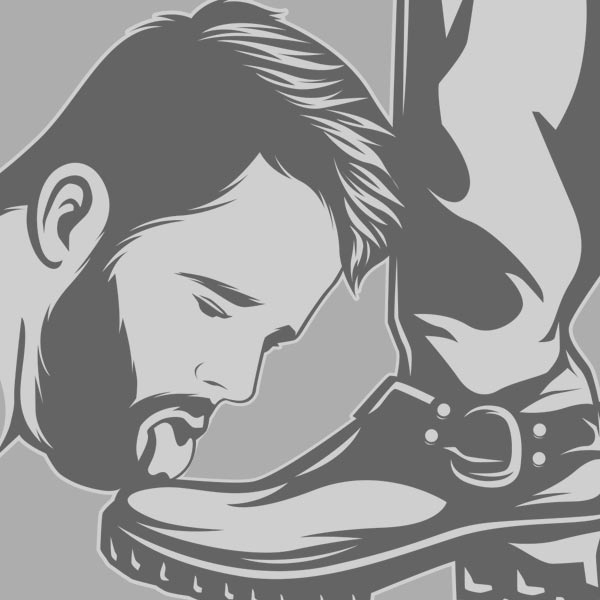 Anything for the Masters?
Definitely… if you're a Master, we want to hear from you. Please use our Masters' Entrance to get in touch.